Currumbin Creek Area
$80 for individual 1 hour lesson.
$50 per person for 2 people for 1 hour lesson.
$35 per person for 3 – 5 people for 1 hour lesson.
NEW Indoor Ergo Session $35 for 40min session.                  
$125 introductory lesson, 1.5 hours including
hand outs & video technique analysis.
CLUBS, SCHOOLS or GROUP BOOKINGS
If you would like me to run a group lesson or workshop for your chosen paddling subject please contact me for a quote.
Courses include:
Paddle With Confidence and comfort – Basic Skills Course.
Perfect Your Technique Course – Paddle faster and further with less effort.
Starts Race Tactics Course - all elements of racing. Sprint and marathon.
Team Boat Skills Course.
Why I coach:
As an elite athlete I was lucky to work with some amazing coaches and mentors. The most inspirational and helpful was Grant Davies. We worked together as a team writing programs and I always trusted his judgment. He was hard but fair and taught me to depend on myself. After all, your coach is not with you in your kayak on the start line! We all need people around us who we can depend on and trust. Without Grant's selfless guidance and support over the years I would have never achieved what I have today.
My goal is to inspire and motivate others the way my coaches did for me. I want to give back to the sport I love, while passing on my many years of knowledge, tricks of the trade and love of paddling. I get such a buzz when I see ordinary people transform into "paddlers".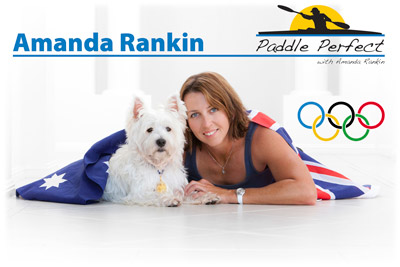 Testimonials:
---
Thank you very much for sharing your experience with me.

Although your paddling wisdom was initially confronting, in just one session you pushed me to the realisation that the only way I was going to improve was through practising technique.

I took your advice and have included drills in every paddling session since. And guess what: I am seeing improvement!! My stroke is more economical, I have better balance and I am more confident in my race performance… and I can see that I have the potential to continue to improve.

I have become one of those people who is constantly thinking about technique. I am loving my paddling and enjoying the challenge; and for that, I have you to thank.

Kind regards,

Paul Lange

Manager (State Planning Program) | Partnerships & Planning Program
Policy and Planning | Department of Transport and Main Roads